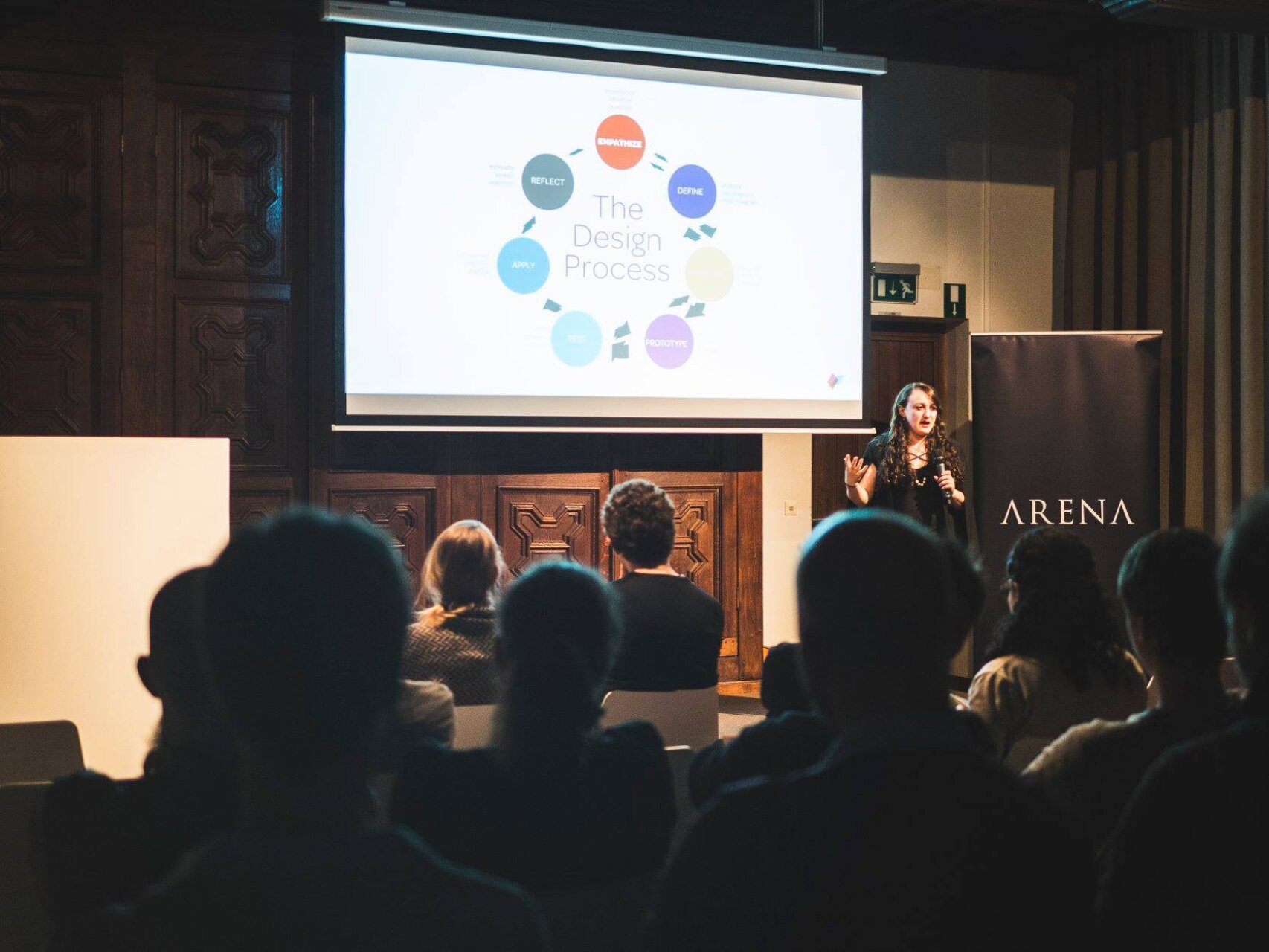 ARENA - Education
Service design applied in education
About this 5th edition
New technologies, a continuously changing lifestyle and new jobs and disciplines present serious challenges in the field of education. Old education methods and skills are challenged in a society where personalisation, collaboration, information and e-learning are taking over. Professionals have to re-educate themselves and schools need new tools and solutions to be able to innovate and make these changes manageable. How can Service Design help education deal with these challenges and inspire people to solve problems in a creative way?
When?
Dinsdag 13 Maart 2018, 18:00h
Price
Free! But registration is required.
`
The speakers
These two speakers will bring their expertise to the arena and inspire our audience with their learnings and thoughts.
Mark Willems & David Morgan
GO! & Knight Moves
Together with GO! and in close collaboration with 3 high schools, Knight Moves took on the challenge to adapt education to the major industrial and societal challenges of the future. Mark and David will talk about IXZO!
Rebecca Grodner
Institute of Play
Rebecca Grodner has applied design thinking in her classroom in New York for years. She closely works together with the Institute of Play with a mission to help teachers all over the world to implement design skills.
The Marketplace
These merchants will bring inspiring projects and cases to the Marketplace, to let you see, explore and experience the topic of the evening.
Agenda
18:00
Welcome
Marketplace, food & drinks
19:30
Mark Willems & David Morgan
GO! & Knight Moves
20:00
Rebecca Grodner
Institute of Play
20:30
Round Table Session
Debate
Special thanks to our partner
Did you miss this edition?
Call To Action

No worries! You can see some photos of the evening. Enjoy!